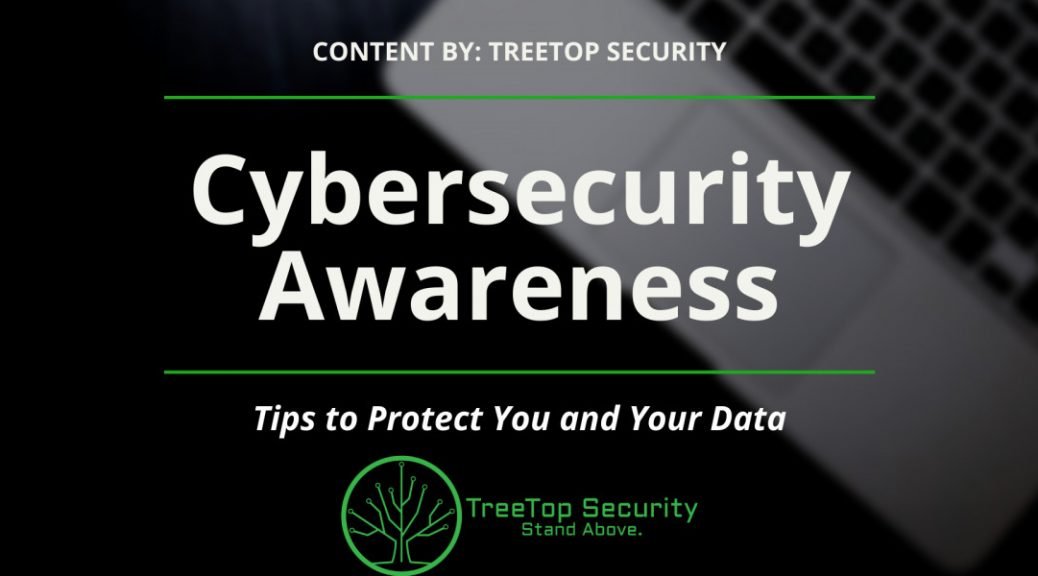 Cybersecurity Awareness Slide Deck v.1.1 & Video
Cybersecurity Awareness Slide Deck v.1.1 & Video
Just prior to April 2020, we released version 1.1 of the slide deck. This was the first update since version 1.0 was released. It covers some of the latest attacks the bad guys are using, but it still relies heavily on the fundamentals which are applicable to nearly every attack. If you want to present it to others in your organization, simply download the content, make your changes, and fire up your video conference software of choice! It's that easy!
Download the slides on TreeTop Security's website
(just download it, no sign-ups required)
With this new release, the most frequent request is now also a reality… To make the content even easier to share, our team recorded a video of us presenting the material during a recent webinar. The content works great for home users, remote workers, etc. Share away!
Video presentation – YouTube (ad-free)
As always, we'd love to hear your feedback. We hope you enjoy it and please stay safe!
Dallas Haselhorst has worked as an IT and information security consultant for over 20 years. During that time, he has owned his own businesses and worked with companies in numerous industries. Dallas holds several industry certifications and when not working or tinkering in tech, he may be found attempting to mold his daughters into card carrying nerds and organizing BSidesKC.